Looks like
City Hall
is changing it's image. And there's no better way to change your image than....Stick People Porn. About the paintings:
One is a large painting at the top of the first flight of stairs that clearly shows a red person performing a sex act on a blue person while the blue person does the same to the red person.* The second is a smaller painting about half way up the stairs of two stick figures that are anatomically correct below the waist.
We like it! We're also glad to see that age-old taboo about blue and red race-mixing is finally ending. About time those stuffy Republicans got into the swing of things.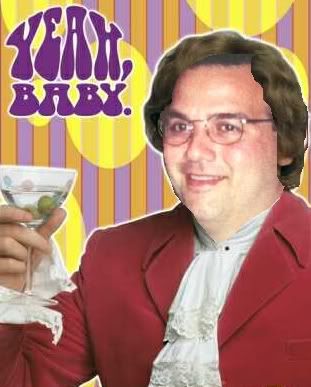 If City Hall's 'A Rockin', come on in and join
the Republican Party
*The writer seems unwilling to assign a numerical value to this position