We're pleased to introduce a new feature at the Troy Polloi, our very own Man on the Street interviews. We'll take a serious look at recent issues and get the opinion of the average man on the street.
The story of Beth Geisel, former Christian Brothers Academy After School Program Director, seems to be the big story recently. If you don't know what's going on, read
Franco's article
and get up to speed.
Lets get the take of the Man on the Street.
DO YOU THINK BETH GEISEL, THE ATTRACTIVE 42 YEAR-OLD CBA TEACHER WHO HAD SEX WITH 16 YEAR-OLD BOYS SHOULD BE SENT TO JAIL?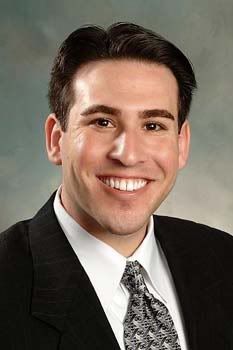 Ted Jenkins
Latex Salesman, 30
"Frankly, we should be relieved. At least the boys are sleeping with a woman and not some man. Now that would be sick."
Josh Stanton
Student, 16
"A female teacher having sex with a student? That's not a crime, it's a favor!"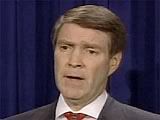 Bill Frist
US Senator, 56
"I spent an hour last night reviewing the videotapes. It appears she responds to stimuli and there is some brain function. I will urge Congress to act as soon as possible and re-insert the feeding tube....Am I in the right room?"
Lawrence Caldwell
Talk Show Host, 61
"This is the fault of Lyndon Johnson and his so-called Great Society. And of Bill Clinton and Ted Kennedy and radical feminists. Why do they hate America?"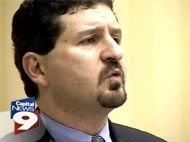 John Aretakis
Attorney, ?
"Hey, I'm on television again."
Bob Mirch
Political Whore, 32
"At least this one doesn't work for me."
You may ask yourself, "Why does the TP make light of statuory rape? Is there something wrong with you?"
The second question first, yes, there is clearly something wrong with us.
In all seriousness, people use humor as a last resort. Even Geisel's attorney is using humor, suggesting that a 16 year-old took advantage of his intoxicated client. Defense attorneys are sometimes forced to be creative but sometimes their creativity borders on the comedic. Even his defense raises the question, what was a teacher doing drunk in the presence of a student?
Is such conduct becoming more and more common or is it being reported more often? We'll probably never have an answer to that question. Instead, we'll just have to be ever vigilant in watching over our children.