Details of the City Hall swap are trickling out as fast as waste from an old man's bladder. Like the old saying goes, the Devil is not only in your loins, it's also in the details.
Empire State Appraisal Consultants have appraised the property at $476,000 (the City has it assessed at $2.3 million).
In appraising any piece of property one has to use the purchase price of comparable properties.
The comparable properties used by Empire were:
1) a property on British American Boulevard;
2) 369 Second Avenue, Troy, NY;
3) A Loudon Road, Colonie property;
4) A Colonie property near Wolf Road.
The appraisal was for the land and did not include the building or the garage.
We are told that the rent paid by the City for the Verizon building will total approximately $2.25 million. That rent will ultimately be credited to the City and used by Judge to purchase City Hall. Sounds good to us. Maybe.
Since the Tutunjian Administration is about as trustworthy as a Viagra-riddled Bill Clinton at the Ms. Teen Arkansas Beauty Pageant a closer look is warranted.
1: Why appraise only the land and not the building and parking garage? Those buildings exist and will exist when Judge leases-to-own. Those buildings, despite their condition, have value. What Judge does with them is of no concern to us. That's their call.
2: While we enjoy walking along the waterfront adjacent to British American Boulevard, Second Avenue and Wolf Road, are those really apt comparisons?
We did some poking around. While we understand that list price is not necessarily what a piece of property will ultimately bring to the owner, it's a start. These properties were not easy to find, being cleverly hidden on the Prudential Manor Homes website.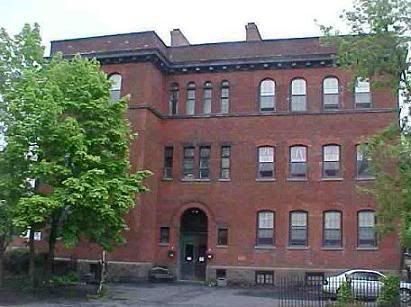 FORMER POWERS SCHOOL CONVERTED INTO 12 UNITS SEPARATE HEAT, LIGHT. TOP FLOOR HAS 4 LOFTS, LARGE BASEMENT FOR STORAGE, 2 WASHERS AND DRYERS COIN OPERATED. ON SITE PARKING ALL APARTMENTS NEWLY RENOVATED. Asking price? 480,000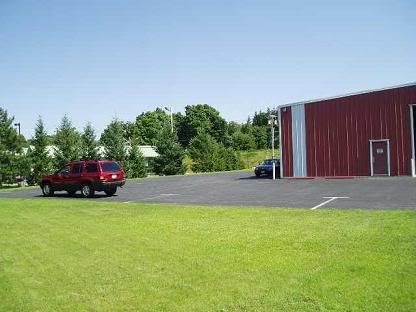 CURRENTLY MARSHALL'S BODY SHOP ON FLAT PARCEL WITH GOOD VISIBILITY. ALL UTILITIES ON SITE, ALTERNATIVE USES MAY INCLUDE RETAIL SALES OF AUTOMOBILES, EQUIPMENT, RESTAURANT, SALES OF RV BOATS. Asking price 1.5 million (and there's not even a Renaissance in Brunswick).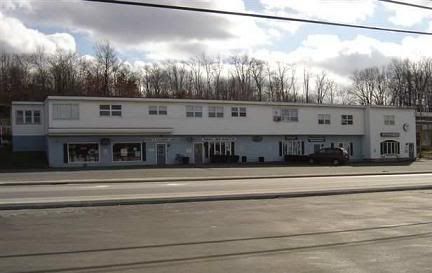 830 Hoosick Rd Troy, NY 12180. Asking price $629,000.
427 River St Troy, NY 12180. Asking price $495,000.
71 Congress St Troy, NY 12180. Asking Price $475,000
The Mayor states that the City will pay $16,000 in rent per month for the Verizon Building for 40 months. That equals the $2.25 million that Judge will ultimately pay back to the City for the purchase of the City Hall property. That's a municipal math formula that's beyond the functions on our abacus. Stephen Hawking may be able to explain it: 16,000 x 10 + 4 = 2,250,000. The difference could be the free set of steak knives Judge will throw into the deal.
We recommend selling the property to Judge outright and moving City Hall to 71 Congress Street. All those in favor say Aye!