The saga surrounding the fate of 99 former city employees and their healthcare benefits has taken an intriguing turn.
Initially, we took the realistic view that people who are not entitled to benefits - shouldn't receive benefits. The fatal flaw in our reasoning was soon apparent: We believed the Administration. We know, we know. Even we make mistakes.
Now, there's a Memorandum of Understanding (hereinafter MU) and at least one Union contract that could very well cast doubt on the Administration's veracity. No shocker, that.
Last Thursday, at a Council meeting well-attended by some pissed-off old people (hereinafter POOPS), the Democrats and Marge wanted to extend the cut-off date for "the 99" from November 1, 2006 until December 31, 2006 (because many of the programs used by the retirees end on 12/31). They were criticized by their legal counsel, Mr. Mitchell, who said such a move would be "illegal." Then, Tutunjian extends the cut-off date anyway.
If we've learned something by taking a close look at this Administration it is this: If they say A, do not simply take their word for it. They have a knack for lying and/or not knowing what they're talking about.
The Memorandum of Understanding between the city and the Retired Firefighters is at the center of one potential lawsuit. According to the agreement, 19 firefighters should receive healthcare benefits and live happily ever after. They, along with the other 80, will have their benefits taken away in a few weeks. Initially, the City took the position that the Memorandum of Understanding was invalid. Now, according to sources, their latest line is that the city does not have the original MU on file. The implication being that the MU is a forgery. That argument, so patently ridiculous, will be laughed out of court.
There's also an issue with former crossing-guards who may also have an agreement that belies the city's position.
This move now makes much more sense. Harry had to hike taxes again. How much more of a hike would there have been if "the 99" were still getting benefits?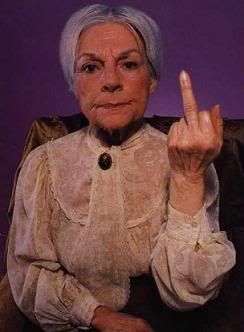 A retiree comments at last Thrusday's meeting
This should be interesting.