Oh....Sit right back and you'll hear a tale....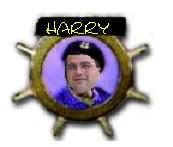 Last Thursday, the Troy City Council voted to award the rental of the marina to Joseph Berlino. The marina is currently operated by Rob Goldman and Tim Dufel.
The change in operations comes at a bad time. The canal system opens on May 1, giving Berlino less than a month to get up and running. We also understand that much, if not all, of the equipment and other accoutrements is owned by Goldman and Dufel, who will not be leaving it behind for Berlino.
The Mayor's issue with the marina was that it operated as a port/shipyard rather than a recreational marina. Berlino will also pay Troy $1,000 plus 5% of the profits, more than Goldman and Dufel paid in the last 10 years. Goldman and Dufel also offered to pay $2,500 a year, but have only paid $5,000 and have missed some payments.
That last bit is misleading. An "offer to pay" is not a contract to pay. The City never signed the contract and Goldman and Dufel stopped payment. Why pay anything if you don't have to? Also, one would believe that Goldman and Dufel were not operating a profitable business. Again, this is not accurate. The City never made a deal to share in the portion of the business that made money.
We don't care who runs the place, but the timing is inopportune to say the least. Even someone in the business, Richard Powell, told The Record that it was too close to the May 1 date to switch operations. An amendment was put forth to table to vote until next year. It was denied. Apparently, Harry and the City Council, with years of salty, maritime experience under their belts, felt otherwise.
Seems like they're looking to squeeze out a successful business so they can rummage through the couch cushions to find some spare change. The money's running out folks. It's not an election year so prepare for a tax hike.
No matter. The Troy Marina has, and will continue to, play second-fiddle to Waterford's waterfront. That's the destination for recreation on the waterfront. Once again, Troy has let an opportunity slip away. No one administration is to blame for this lost opportunity. It's decades of mismanagement. When jails, public buildings and parking garages are built on waterfront property, there's a distinct lack of vision.